Have a good time in kayak group
Bachelor party / Bachelorette party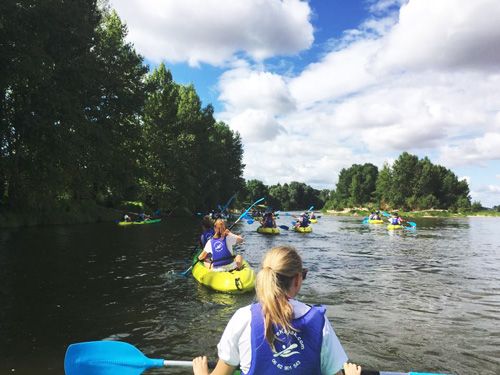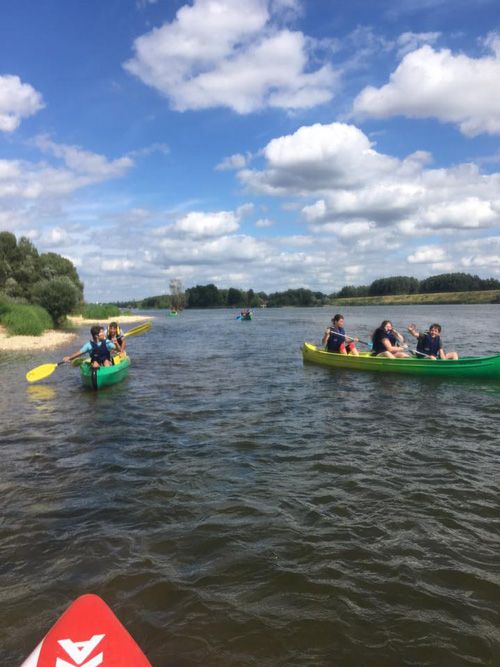 What if your bachelor or bachelorette party rhymed with adventure and discovering activities in nature! We offer 2 types of days:
Before the mariage adventure come to an adventure and fun activity on the Loire !
For a friendly moment, frank fun with friends before D-Day, the day of YES, think nature activity.
The bachelor party is an opportunity to relax with friends, share good times and create memories together.The canoe or paddle ride can be the starting point for a half-day, a day or a weekend with friends in honor of future bride and groom in the heart of the Loire Valley.
We offer the place to the bride or the groom (if 8 participants minimum) for the day or half-day walks. Do not hesitate to contact us to tell us about your projects, that you can advise you in the realization of this memorable day.
To extend the pleasure, you can organize your accommodation close to the base at the campsite Val de Blois and rent your bikes on site.
With our partner Loisirs Loire Valley you also have the opportunity to choose an activity pack like The Trapper……


The Trapper (quad + ULM + canoe):
Meeting in the morning at Chouzy sur Cisse for a quad hike in the forest. 1 h of sensations safely supervised by a monitor. The future bride or groom will then experience a beginner's flight in ULM of 15 min over the Loire and its castles… After lunch, go to our base to enjoy The Classic ride. Get on board for an unforgettable afternoon…

We adapt to your needs, please feel free to contact us to design together the day of your dreams.

We offer the place for the bachelor/bachelorette if you are more than 8 persons !
If you are interested by this activity please feel free to contact our partner here


Mix kayak & Karting ?