Practical information for our treks in kayak on the Loire
Directions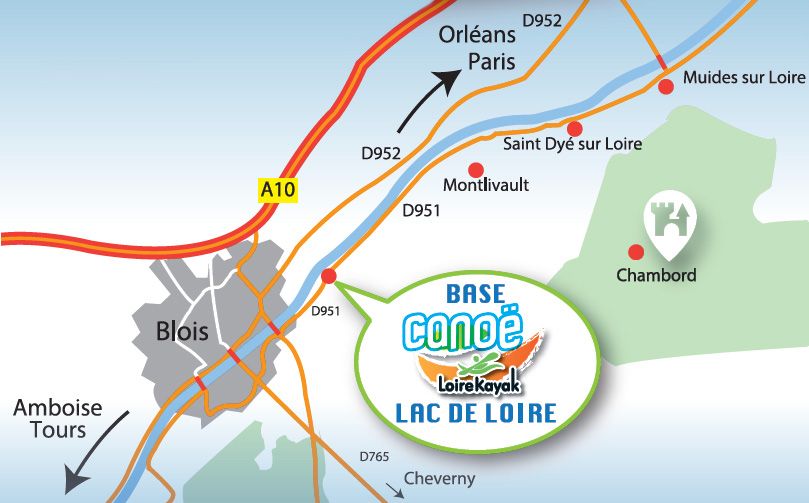 Loire Kayak – Lac de Loire – D951 – Vineuil

GPS coordinates: Latitude: 47.6058343 – Longitude: 1.3754126

• Via the autoroute A10, exit at Blois, then take the N252 to Bourges.
• Via the road D951 (left bank) toward Orléans at 3 km from Blois.
• By train, exit at Blois station, 1h30 from Paris.
• By bike, 15 minutes only on the bicycle road that connects our base to the centre of Blois.

• Loire Kayak is located 15 min from Chambord and Cheverny, 30 min from Vendôme and Romorantin, 45 min from Tours and Orléans, only 1h30 from Paris.